Ethic Advertising Agency's Core Values
Ethic Advertising Agency was built on four business and advertising principles: ethics, diligence, results, and harmony.  Our principles and years of experience are what allow us to consistently do what's best for our clients, while treating our staff and partners with the respect and acknowledgement they've earned.
It's Ethic Advertising Agency's first pillar and part of our name.  Ethics are our guidelines to ensure we conduct ourselves professionally and maintain a constant respect for ourselves and all those we have the privilege to work with everyday.
Ethic Advertising Agency has a blue collar work ethic in a white collar industry.  We work hard, we work smart, we work until the job is done, and then go above and beyond.  Without diligence we wouldn't be able to uphold the other pillars.
Ethic Advertising Agency's second pillar of diligence means absolutely nothing if there are no positive results.  You won't find any participation ribbons among our awards.  You visited our website because you are looking for assistance from the best in achieving a goal or solving a problem through marketing and advertising solutions.  We understand this and we understand that it's not just about a creative idea, reaching millions of people, or really cool artwork. It's about finding the most efficient and direct way to get the results that you want.  Don't get us wrong, we have the unique ideas, some of the most sophisticated targeting capabilities available, and creativity. But at Ethic Advertising Agency we view those as our tools to provide you with what you really want…results.
Everything is connected in life.  In advertising, what a company does today can affect what happens in a year.  A digital programmatic ad campaign can effect the success of a(n) SEM/PPC campaign.  A good overall advertising campaign can increase a salesperson's closing ratio.  And the list of potential cause and effect continues on and on.  When you work with Ethic Advertising Agency, we look at the big picture through the details.  We'll familiarize ourselves with not only your past and current marketing efforts, but we'll often get to know your sales efforts, philosophies, company initiatives, goals, problems, strengths, weaknesses, etc… Then we'll develop strategic recommendations that will be as in sync as possible to strengthen your overall organization while focusing on getting you results.
"Jeff and his staff have been fantastic to work with and have made our advertising easy. The quality of work has been superb and I cannot speak more highly of our experience."
"Ethic Advertising is a great agency! The Ethic Advertising team not only helps the business grow, but works with you to ensure you get the most exposure with your advertising budget. They truly care about each client and works with you every step of the way to reach your goals."
"We have significantly increased our leads and sales since working with [Ethic Advertising]. I attribute a lot of our success directly to what we are doing with our advertising."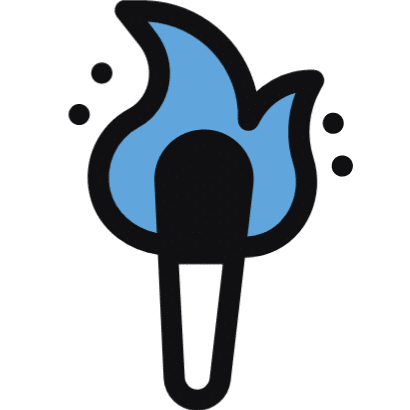 Ethic Advertising L.L.C.
1 Forestwood Dr, Suite 100
Pittsburgh, PA 15237
Phone: 412-224-2100