To ensure the utmost campaign success, Ethic Advertising Agency will often design and manage our clients' websites. In this day and age, websites are where consumers go to find out more information about a business. Not only do you want your website to be reflective of your brand, but you also need it to encompass simple navigation, optimized content, and clear conversion funnels.
When we work on a website, we focus on staying true to the client's brand, while keeping in mind the needs of the user. Making a sleek, functional, and accessible website will take your business to the next level. Our competitive pricing and capability to unify our clients' website with their advertising campaign is a true advantage.
Our passion and focus is advertising, generating leads, and improving branding. We stay true to this focus by only offering our website development services to clients who are also interested in advertising and/or other creative services through Ethic Advertising Agency as well. This means that we can provide more attention to the clients and websites we have and focus on building a great website that is integrated into the advertising and branding process.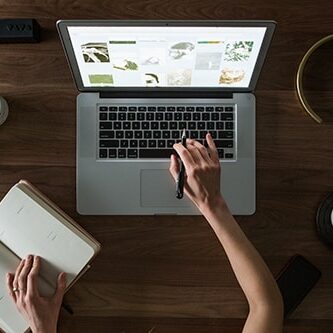 Ethic Advertising Agency specialty is hyper-targeted digital advertising. We can help you navigate the tricky digital advertising landscape with our in-house online advertising services.
It doesn't matter how many people you reach if you don't have the right message. Ethic Advertising Agency provides complete, award winning video, audio, and graphic design production at an affordable price.
The success of an advertising campaign is often determined at the very beginning. At Ethic Advertising Agency, we places immense importance on development, along with a thought-out advertising plan for all of our clients.
Ethic Advertising Agency makes certain our clients' advertising messages are in the right place, at the right time, and for the right price. Our experienced media buying team is trained to negotiate and completely understand the process.
Now-a-days, your business not only has to have a website, but it has to be a good website. Ethic Advertising Agency provides high level website development and redesign services for our advertising clients.
A brand is a business's identity! Ethic Advertising Agency develops our clients' brands through design, social media, marketing materials, and more. We also provide professional printing services and direct mail solutions.