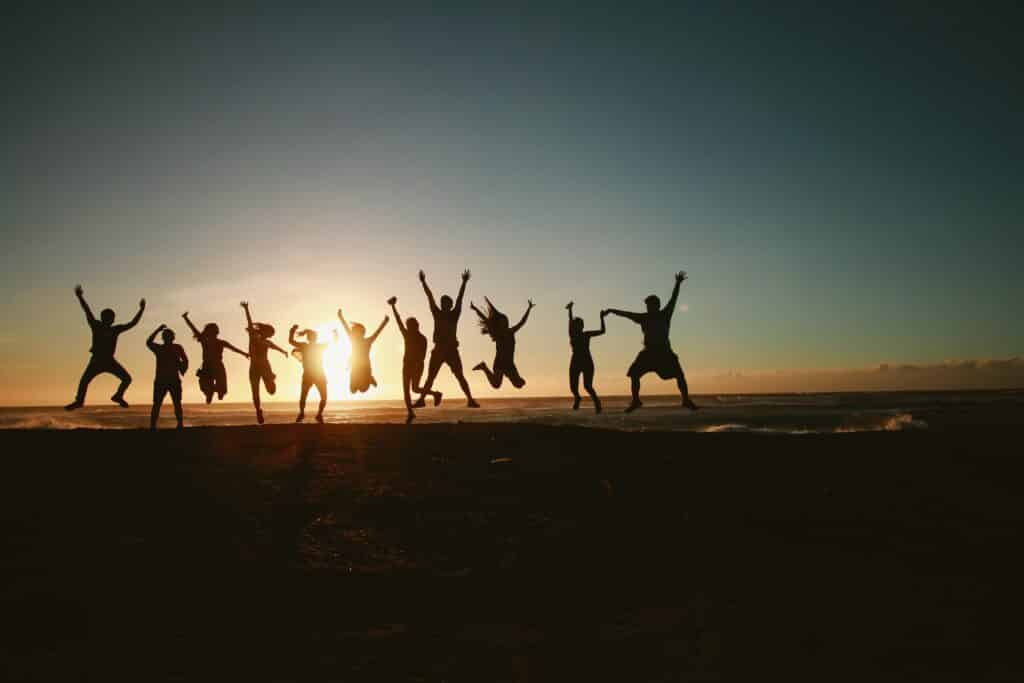 Does Your Puzzle Piece Match Our Puzzle Piece?
At Ethic Advertising Agency, there are three keys to being happy and successful here.
Know and uphold our Core Values: Respect, Quality, Efficiency, Progress, and Kind Boldness
Know and uphold our Mission Statement: To be a catalyst for happy, profitable partners through advertising and creative solutions.
Ask questions and question everything worth questioning.
If you are align with these three keys to success, Ethic Advertising Agency will energize you be the right kind of culture for you, and take care of you through PTO, retirement plan, health insurance compensation, competitive pay, monthly social breaks, significant bonus structure, no meetings Mondays, early release on Fridays, and more opportunities to grow.
ETHIC ADVERTISING AGENCY'S JOB OPENINGS
Fall 2022 Business Development Intern
Ethic Advertising Agency is an advertising agency with a niche in hyper-targeted digital advertising and creative services.  Established in 2014, we have grown to a 10-person agency with a strong focus on culture.  Our mission is to be a catalyst for happy, profitable partners through advertising and creative solutions, and we truly adhere to our core values of Respect, Quality, Efficiency, Progress, and Kind Boldness.  If our mission and value resonate with you, I think you'll enjoy our environment.
Ethic Advertising Agency is looking for two-three business development focused interns to focus on our geofence advertising capabilities.
What you'd be doing:
Prospecting potential customers
Contacting prospects via phone, email, and LinkedIn
Creating content and thought leadership pieces focused on geofencing for Ethic Advertising and eventgeofencing.com
Training and working with our Director of Business Development
Learning about the digital advertising space, entrepreneurship, and business development
Earn a programmatic digital advertising certificate from a well-respected Demand Side Platform (DSP)
We look for candidates with the following:
Minimum of two years of college experience preferred
Ability to pick up the phone or send a message to a stranger
Enjoys winning and competition
Self-motivator
Team player
Loves to hustle
Strong communication and writing skills
Experience with content development, social media, and/or website is a plus
Experience with Word and Google element
United States based. Eastern or Central Time is required. Pittsburgh, PA, Columbus, OH, or Durham, NC areas are preferred.
Able to work remotely
Able to complete tasks efficiently and by deadlines
Time management skills
Comfortable with email, video calls, chats, and phone calls
Aligned with our core values: Respect, Efficiency, Quality, Progress, and Kind Boldness
The Deets:
Estimated 10-15 hours per week
We are a 100% remote-work environment with headquarters in Pittsburgh, PA and team members in Columbus, OH, Durham, NC, and Minneapolis, MN.
Amazing work culture, flexibility, and fun atmosphere
Commission on all closed sales
Semi-flexible work hours
Company's hours of operation are M-Th 8:30a-5p and F 8:30a-3:30p
Job Type: Paid Internship Fall 2022 semester
Compensation: $8.00 per hour + commission
2.5% commission on all new campaigns
How to Apply:
Send your resume to info@ethic-ads.com
Please answer the following questions in your cover letter:

What is your motivation for apply for this internship?
What do you want to do for work after graduating?
Ethic Advertising Agency doesn't always have positions open, but we never want to miss out when the right person comes along.  If you feel like Ethic Advertising Agency seems like the perfect fit for you and that you are the type of person who can bring a fast ROI from your hiring...let us know.  Email your resume and a video or cover letter letting us know why you think Ethic Advertising Agency is the right shop for you and how creating a position for you would be worth our wild.  You can email us at info@ethic-ads.com.