A clean energy company wanted to bring in more customers and website traffic to their business.
Geofencing
Addressable Geofence
Display Site Retargeting
Display Search
Over-the-Top Television
Video Preroll
Youtube
Audio
This two month, $300k+ campaign leveraged eight different types of digital advertising with the goal to provide a return on investment based on the lifetime value of new customers. Each strategy served a unique purpose and was designed to reach a large number of the target audience through multi-tactic, multi-channel measures. We aimed to get users to notice our client and ACT NOW!
Within the first 15 days of launch, our client experienced a 72% increase in total website traffic. Over the lifetime of the campaign, there was a 192% total increase in website traffic!
Upon this campaign's completion, our client gained 3,600 new paying customers through their online portal. The graph below showcases even more data.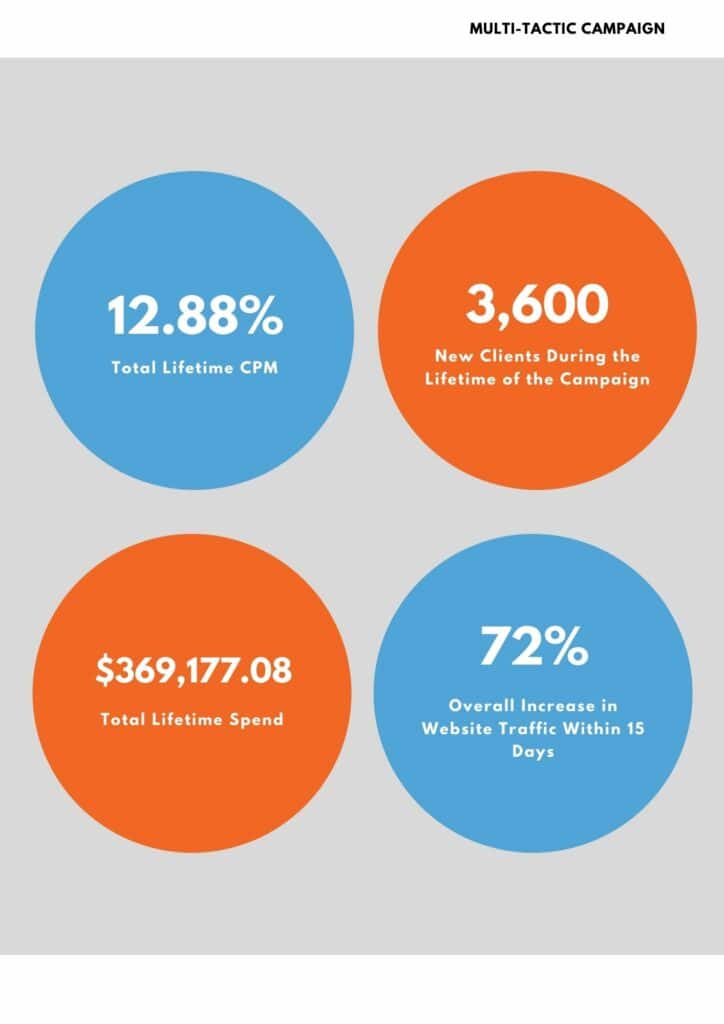 start your own success story
Ethic Advertising L.L.C.
1 Forestwood Dr, Suite 100
Pittsburgh, PA 15237
Phone: 412-224-2100