A duel market self-storage company was looking for a cost effective way to reach local individuals to reduce their vacancy rate at select storage locations.
Geofencing is a location-based advertising service, which is triggered when a user enters a virtual "fence." Geofencing technology hyper-targets key geographical areas chosen by a client. The technology then collects data on the people who enter the geofence, creating a unique targeting-pool of prospects who are served an ad for up to 30 days.
For this particular campaign, we targeted 12 different areas using geofencing. In other words, when individuals would enter the setup locations, users would then be served our client's ad in hopes that they would consider our client for their self-storage needs.
Over the course of a year, our client had 7,883 people walk through their doors thanks to our targeting tactics. How do we know this? Because we were also able to track unique physical conversions.
7,883 users were detected throughout the 12 geofence locations, served an ad, and were then tracked back to our client's store. On top of this, our data shows that it took users an average of 7.5 days to end up inside of our client's store once they were served an ad. 7,883 potential buyers walked through their doors just by hyper-targeting areas where their typical customers are known to be.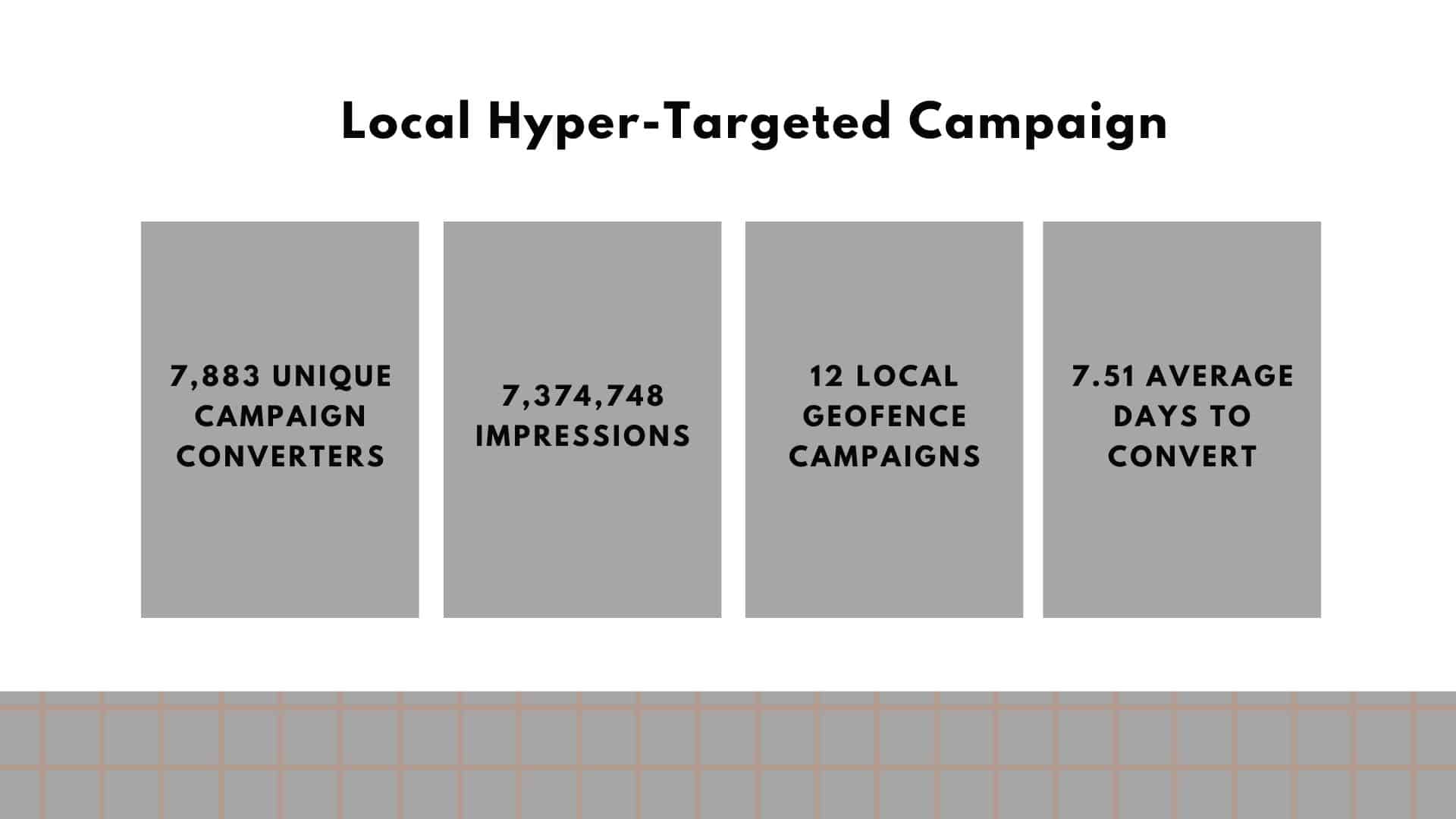 start your own success story
Ethic Advertising L.L.C.
1 Forestwood Dr, Suite 100
Pittsburgh, PA 15237
Phone: 412-224-2100